News. William Mathie Pier Glasses
A mirror can reflect a good deal more than the image of the person looking into it: just take this pair of Pier Glasses, found in the Pink Dining room at Dumfries House. The mirrors date from 1759 and were crafted by William Mathie of Edinburgh.
Like many of the details to be found around Dumfries House, it's the 5th Earl of Dumfries's status and standing that has been projected into their design, with typically tasteful exuberance, so says Collections Manager Thomas Breckney. "These were made to celebrate the Earl's elevation to the Order Of The Thistle Knighthood, which remains to this day Scotland's highest order of chivalry," he says.
"They're quite elaborate. They have a garter strap, which is emblematic of the Order, and a carved thistle, which also reflects the Knighthood. Then at the top, there are the five-point Earl's coronets. Then there's a wyvern there as well, which is the family symbol, so he's cleverly covering everything."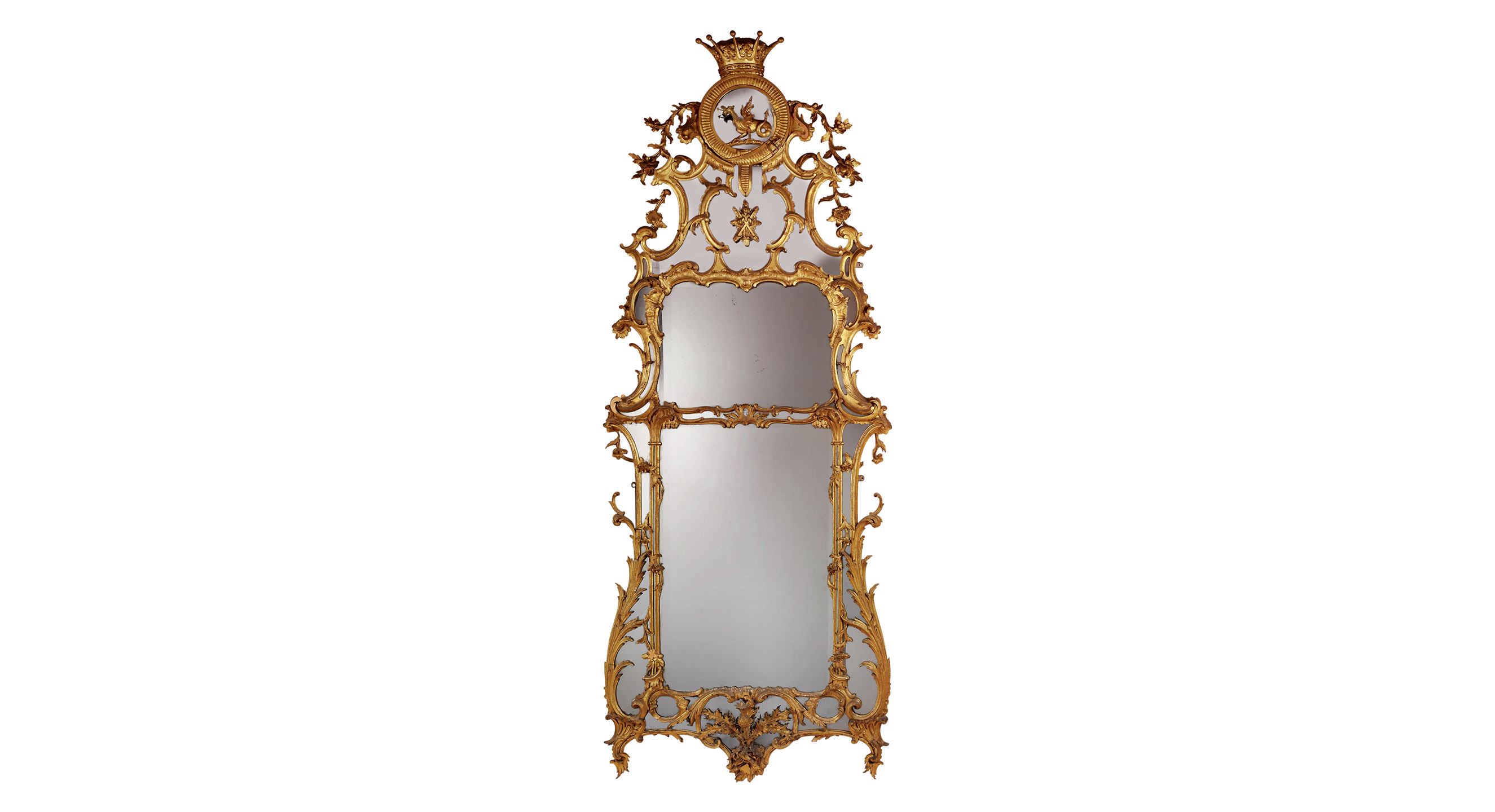 The mirrors on the opposite wall were made by London-based Thomas Chippendale, so visitors can compare the different styles of 18th-century Rococo carving from each side of the border. "There were differences," says Breckney. "The English style was heavier, the carving thicker, whereas I often describe the Scottish style as being a bit airier – as though wind could blow through it more easily."
The pieces are in excellent condition, thanks to having been taken down and conserved by Edinburgh-based James Hardie in 2013.
Photography: Christies 2007