Corporate Events. With a wide array of accommodation and facilities not only within Dumfries House but also throughout the rest of the estate, we are able to accommodate every style of business or corporate event
Be it a discreet Board or Executive gathering, a full company conference, staff training sessions, product launches or simply entertaining clients or associated partners, we have the accommodation, resources and a very experienced Events Team that enables us to meet all of your needs. Our Events Manager can work directly with you, the client, or with your company's own events team to plan and execute your event, be it a day session lasting a few hours or a residential affair lasting several days. Our own inhouse IT department will provide all of the technical support required to ensure that your event and your delegates can operate effectively.
Our team has worked with a wide variety of clients across the full gambit of industry sectors within the UK and internationally. A sign of success for the Events and Hospitality Team is when corporate clients return each year – we have many. With regard to hospitality, we can provide you with the ultimate fine dining experience in one of our elegant dining rooms right through to a casual barbeque around a camp fire!
For residential corporate events, Dumfries House Lodge, which sits some 500m from Dumfries House, offers 26 very stylish double bedrooms. However, we have established close working partnerships with some very carefully chosen hotels within a short distance of Dumfries House who are able to offer us additional accommodation for larger events should this be required.
To downaload our Corporate Events Brochure please click here
To explore the spectacular spaces in Dumfries House and around the estate please click here
To download our Corporate Events Brochure please click here
Conferences and Meetings
The Pavilion, seating up to 200 guests, with its glass wall and open views of the Dumfries House Estate, presents an elegant yet practical venue for large events. Historic rooms on the principal floor of the House itself however, provide private rooms more suited to smaller conferences. With flexible room layouts including cabaret, theatre, boardroom and informal style seating options and first class IT/AV contractors on hand, the business element of your day is ensured to run smoothly. The inhouse catering team can provide all day dining options, guaranteeing a streamlined itinerary. After a stressful day, why not retire to the 5* Dumfries House Lodge, offering luxurious accommodation, just a short walk from the House.
To download our Corporate Events Brochure please click here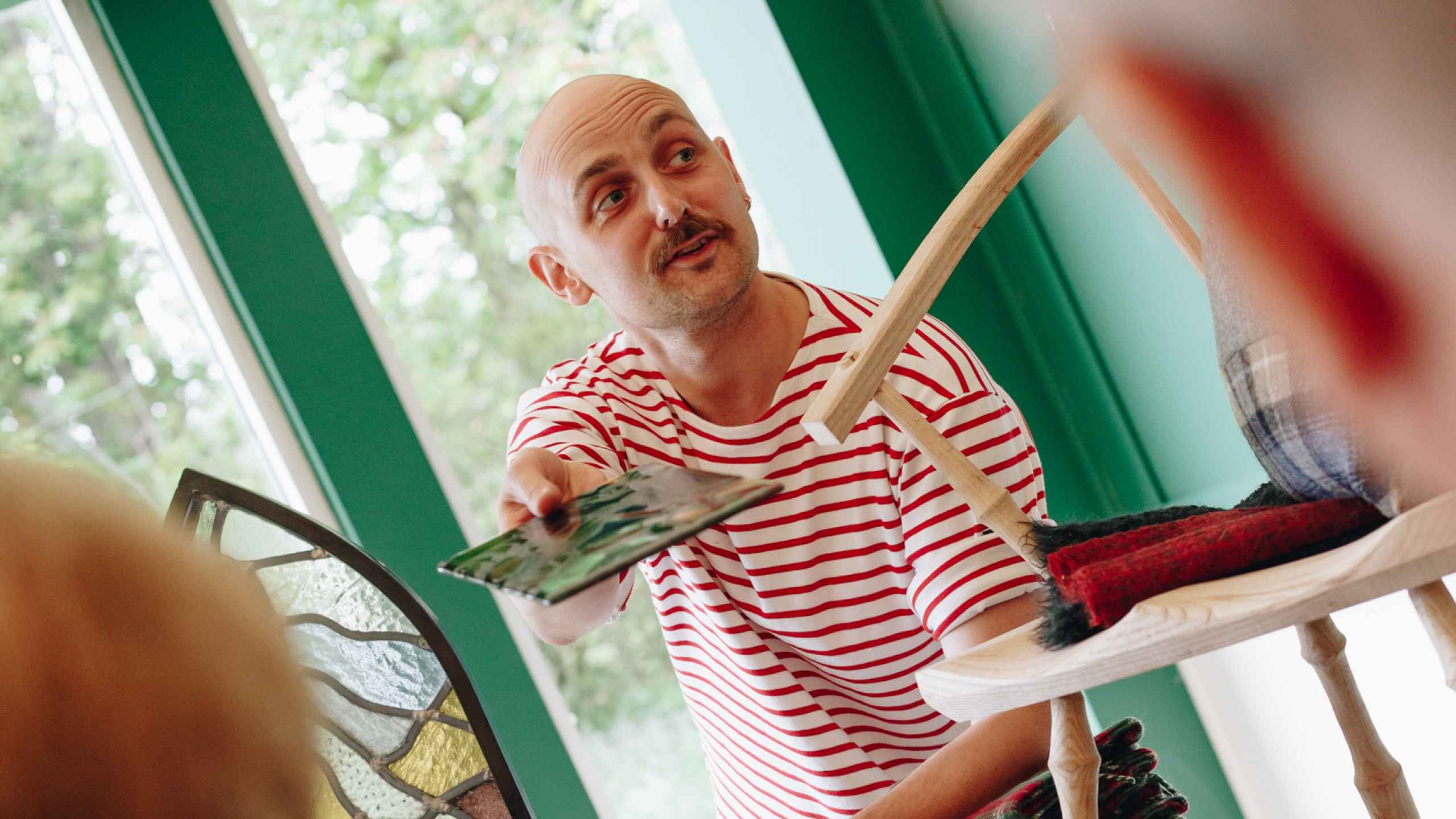 Tradeshows and Takeovers
The arrival at the front steps of Dumfries House, past the mazes and fountain, never fails to impress guests, with a warm welcome from the House Butler drawing you in The House acts as a classic backdrop to your company branding, with elegant rooms in which to display product ranges, meeting rooms to engage with customers and clients and to deliver presentations, with dining rooms lavishly set to impress your guests. Exclusive use of the House offers total privacy for you and your guests, whilst ensuring an uninterrupted flow throughout the rooms, allowing a range of activities to take place simultaneously.
To download our Corporate Events Brochure please click here
Team Building
We can offer private meeting rooms, should a business element be required, or alternatively create a unique itinerary of team-building activities. From outdoor pursuits including an obstacle course and geocaching exercises, to an indoor full-scale climbing wall, your party can be pushed to the limits of their physical ability. Alternatively, why not de-stress with a selection of mindfulness, yoga and meditation classes. For a more culinary edge, mix in a cupcake challenge for budding master chefs or a whisky tasting for the connoisseurs. The challenges can be tailored to your specification and cater for all capabilities. Round off your day with a rustic BBQ or a gala dinner.
To download our Corporate Events Brochure please click here
Our Food
The food we use, prepare and present is key to our success. We have our own highly experienced full-time staff who deliver an astonishing array of culinary wonders. There is a huge emphasis on using locally sourced produce wherever possible and a focus on using food that is seasonal. Of course, we have the luxury of having our own, large vegetable garden on site and much of the produce comes direct from there. From kitchen to table, we only aim for the highest of standards.
To explore the spectacular spaces in Dumfries House and around the estate please click here
The Lodge
Our luxury, bespoke guest accommodation sits adjacent to one of the main entrances to the estate, some 500m from Dumfries House itself. Originally shown in the Adam plans as the Factor's House, together with a series of farm buildings, a careful restoration and development programme has created a unique quadrangle of 26 en-suite, double guest bedrooms. Each room has been carefully and individually designed to echo features of Dumfries House itself. Whilst each guest room has comfortable seating included, the Lodge also has two charming, country sitting rooms and a breakfast room. The Lodge is fully licensed and offers a drinks room service.
To find out more about Dumfries House Lodge please click here
Guided Tours
Our experienced guides will make this an informative and enjoyable part of your event. A tour of the House would normally last anything from 45 minutes to an hour. Tours of the estate are normally undertaken by coach and would take somewhere in the region of 1.5 hours.
.
To download our Corporate Events Brochure please click here
To check availability, discuss your requirements or to arrange a viewing, plus call +44 (0)1290 425 959 or email dhevents@dumfries-house.org.uk