News. The delicate Eagle Table
The legacy of 18th century Edinburgh glass grinder and wright Francis Brodie will always be darkly patinated by the exploits of his son William – a cabinet maker and burglar who, legend has it, was dispatched on gallows he'd designed and built himself.
Brodie Senior really deserves to be better remembered for pieces such as the Entrance Hall's Eagle Table, which was probably originally made for Leifnorris House. "The invoice supplied by Brodie is dated August 1753, but construction of the house didn't begin until 1754," Alex MacDonald, Head Guide at Dumfries House, points out.
There are only three known examples of the piece – this, one at Holyrood House and one that is in private hands – yet it must have been an important component in Brodie's repertoire, as it was depicted on his trade card. So we can presume he would strongly approve of the meticulous restoration efforts recently carried out. "The marble top is resting once more on the eagle's head, whereas it had previously been carried by the fragile wings – a change undertaken in the 19th century," says Charlotte Rostek, Curator Emeritus at Dumfries House.
"Also, the eagle's coat had lost its lustre through over-painting. During restoration it was stripped back to the carving, the heavy plaster was all removed and it was then re-gilded. Once finished, it was toned down again to integrate better with the other gilded elements in the House."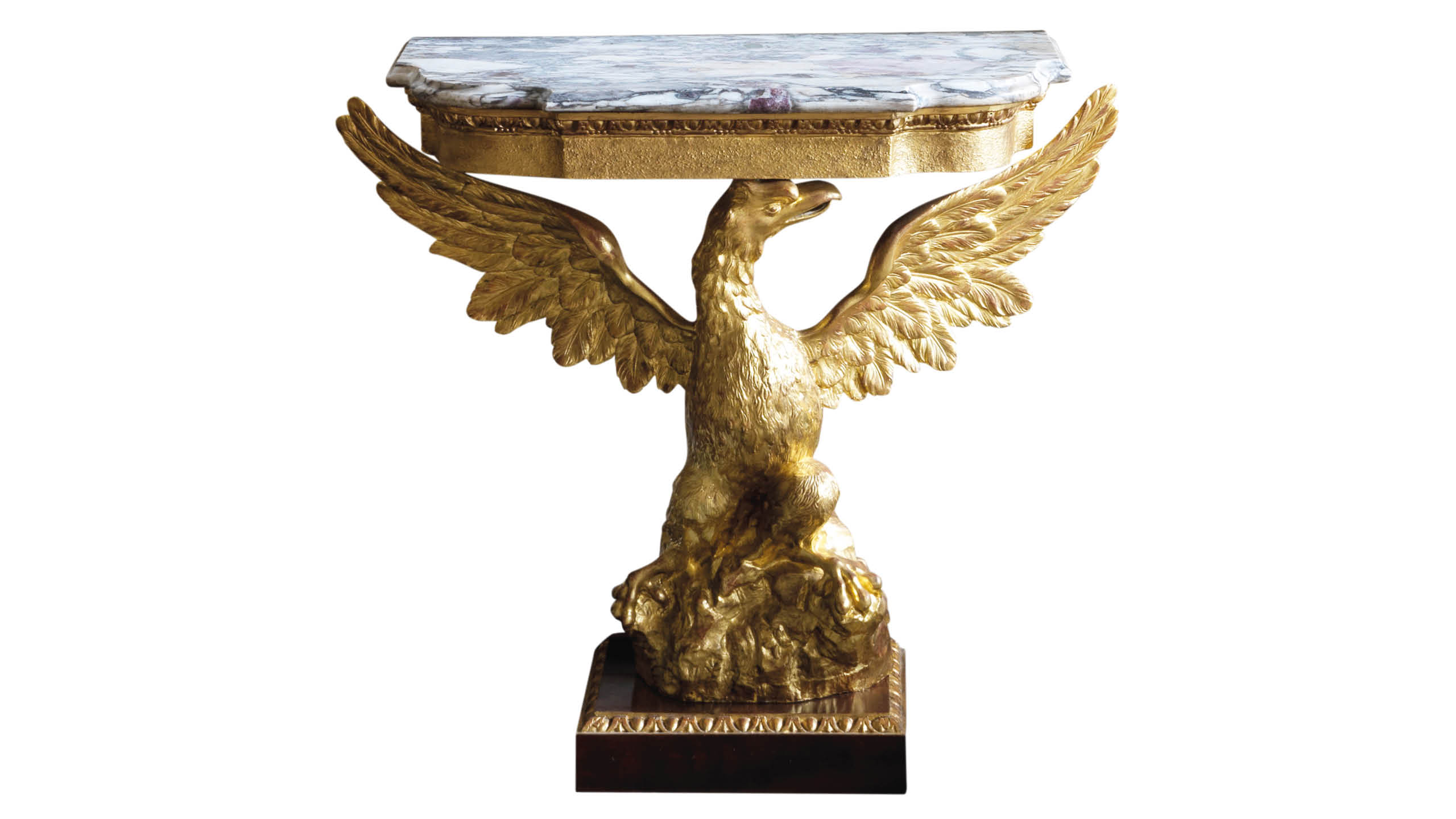 Words: Nick Scott
Photography: Sophie Gerrard