News. Boswell Book Festival
What would James Boswell, the great 18th-century biographer and diarist, have made of the book festival named after him? Perhaps he would have noted the eager readers queuing outside Dumfries House in the May sunshine and compared them to an army of creditors lying in wait for a spendthrift man of fashion. He would probably have remarked on the splendour of the Pavilion marquee, with its red and gold chairs and classical glass lanterns – and he would certainly have described in minute detail the opening event, with Dame Judi Dench reminiscing about her acting career in front of an audience including HRH The Prince of Wales, while the sound of birdsong and bleating lambs drifted in through the open doors.
"I sometimes think of Boswell as the patron saint of truthful writing"
Andrew O'Hagan, Scottish novelist, non-fiction writer and editor at large
Founded in 2011, the Boswell Book Festival is the only literary event in the world devoted to biography and memoir. It was originally based five miles away at Boswell's family home, Auchinleck House, but, needing more space to meet audience demand, moved to Dumfries House four years ago. With support from sponsors including Creative Scotland, The Prince's Trust, East Ayrshire Council and Baillie Gifford, the festival continues to go from strength to strength: "This year's was our most ambitious festival yet," says the director, Caroline Knox, "with record ticket sales and crowds of over 7,000. For me the real highlight is sensing the engagement of the audience with the speakers, with stories as far apart as the Suffragettes, the Syrians and the sitting-rooms of Gogglebox. Then there's the Children's Festival at the Engineering Centre with talks by leading children's writers such as Anthony Horowitz and activities organised by the Dumfries House Education Team against a background of owls, snakes and giant cockroaches."
"At the big festivals like Hay, you don't actually have a chance to speak to other authors"
Alexander McCall Smith CBE FRSE, a popular and prolific British autor
This year's programme included a discussion of Muriel Spark by Alan Taylor, Candia McWilliam and Andrew O'Hagan, and a conversation on music and spirituality with the composer Sir James MacMillan and Cardinal Vincent Nichols. There were also a series of drawing sessions in The Rothesay Room and in the shade of the trees by The Chinese Bridge, organised by the Royal Drawing School.
"It's a remarkable setting for an event like this and clearly a great place of hope and enterprise for the region," says Cardinal Nichols. Sir James MacMillan, who grew up nearby and organises local music festival The Cumnock Tryst each October agrees: "The Boswell Book Festival is part of the regeneration of the area, which His Royal Highness and The Prince's Foundation have led and it shows how the arts can regenerate the human spirit. I've certainly taken my lead from it – if the book festival hadn't been such a success, we wouldn't have started the Tryst."
"there's a great sense of bonhomie that lifts the spirits"
Jackie Kay MBE FRSE, a Scottish poet and novelist, who in 2016 became the third modern Makar
One of the festival's aims, he adds, is to promote awareness of Boswell's work: "This was Burns country, to be honest, so there was some remedial work to do. But they've made great headway in getting the word out to people – not just locally, but in the rest of Scotland and abroad – about what a significant figure Boswell was in Scottish life."
Andrew O'Hagan is one author with a passion for Boswell's work. "I grew up just loving Bozzy," he says. "He was to me what a writer should be – inconsistent, out of control, accurate, humorous, desperately interested in other people and willing to make a fool of himself if it meant he had a good sentence at the end of it. I sometimes think of Boswell as the patron saint of truthful writing; he's not all about display and poise and perfection, he's a mess of a person – and out of that mess comes great literature." Boswell was known for his biographical works on Dr Samuel Johnson, as well as for his own journals. "Boswell was a brilliant travel writer," adds Alan Taylor. "He was a fabulous diarist – better, I think, than Pepys."
"Boswell was a fabulous diarist– better, I think, than Pepys"
Alan Taylor, journalist and founding editor of The Scottish Review of Books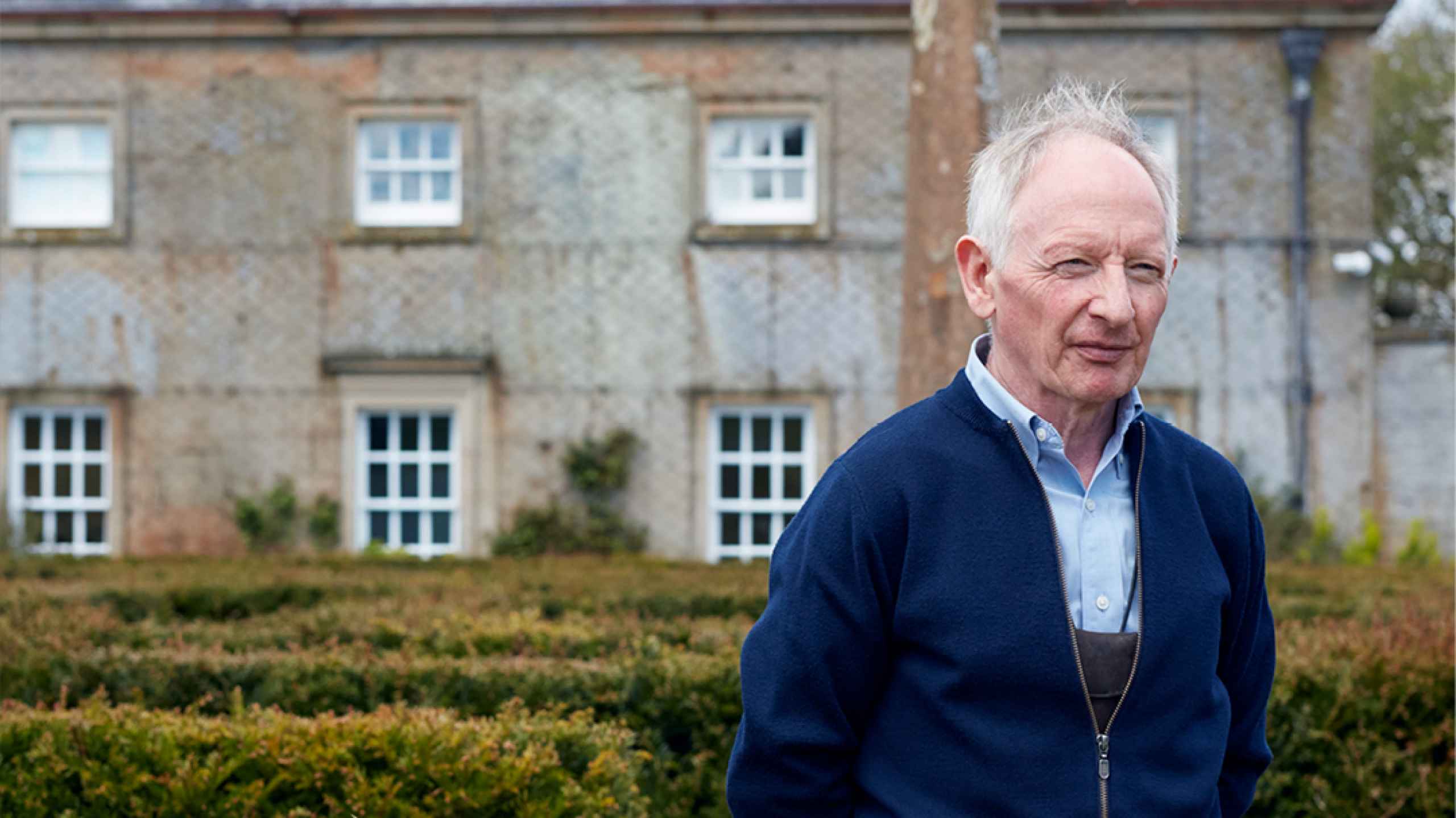 "This is my local book festival," O'Hagan explains. "I grew up in Kilwinning, only half an hour away, and I've always been delighted that they've made such a success of it – it seems incredibly fortunate to have a biography and memoir celebrated very near to where the modern biography was invented by James Boswell."
"The Boswell Book Festival is a blast," enthuses Jackie Kay. "Not only are the events lively and the surroundings extraordinary, there's a great sense of bonhomie. Its unique focus on memoir and biography creates its own intimate atmosphere."
The festival is undoubtedly a favourite among authors, not least because they get to stay at Dumfries House Lodge. "At the big festivals like Hay, you don't actually have a chance to speak to other authors," says Alexander McCall Smith, in attendance to discuss his fascination for WH Auden. "At this one, because it's residential, you do – and you can also spend more time with the readers." Besides which, says O'Hagan, "It's the least snobbish of all the festivals, because it really mixes forms and types. Show business biography, political memoir, the essay – it's like a running commentary on the times we're living through."
Words: Anthony Gardner
Photography: Thom Atkinson