News. Residential, outdoor and nature-based learning
Immersion in nature is a time-honoured way to nourish mind and body while taking stock away from the routine of everyday life. It is also – as visitors to the Tamar Manoukian Outdoor Residential Centre in Ayrshire can attest – an effective way to challenge yourself and master new skills.
Set on the Dumfries House estate, this residential centre was opened in 2013 to provide a space for outdoor and nature-based learning. "We're just under a mile from Dumfries House itself and all activities happen within the grounds," says Richard Kay, Residential Centre Manager and Activity Instructor with The Prince's Foundation. "We're completely surrounded by nature – on a hot summer day you could be anywhere in the world; all we've got around us is nature."
As well as its bunkhouse, dining and relaxation area, the centre also features a parade, obstacle course, climbing wall and archery range – all surrounded by acres of beautiful Scottish countryside. Almost 1,500 people have visited in the past year alone, ranging from youth groups and chamber orchestras to corporate team-building parties, with Richard calculating that the age range of those he's seen using the Centre ranging from eight years old to 92. "A lot of what we do is outdoor education but the space becomes people's home from home over the course of residential stays," he says. "The main communal section in the building can mould to suit whatever the groups want to do: when we hosted the orchestra it's been a rehearsal space, for primary-school groups it's been a cinema or by moving the sofas to the side it becomes a disco room – we can change the layout to facilitate that."
The Centre's versatility has ensured it plays a key role in the local community. Around 18 schools on average visit each year, with the Primary Seven residential programme – part of the Scottish curriculum – giving many students their first experience of independence away from home. "What we're trying to do here is instil better social interaction within students away from digital engagement," says Richard, in reference to a programme of activities that focus on team building, resilience and creating a better understanding of the natural world. "Our tagline is 'rewilding the child' – giving them the opportunity to learn new skills and understand the importance of nature."
Our Primary 7s always have an amazing residential trip, thanks to Richard and the staff at Dumfries House Outdoor Centre. The facilities within the Centre are modern and very comfortable. It's an added bonus to have exclusive use of the centre for the duration of your stay.
"Our pupils are able to access a range of diverse activities which are always fun and engaging – building pupils' confidence and self-esteem in addition to encouraging team work and social skills. I would highly recommend!" - Kirsty Thomson, Deputy Head Teacher, Crosshouse Primary School and Communication Centre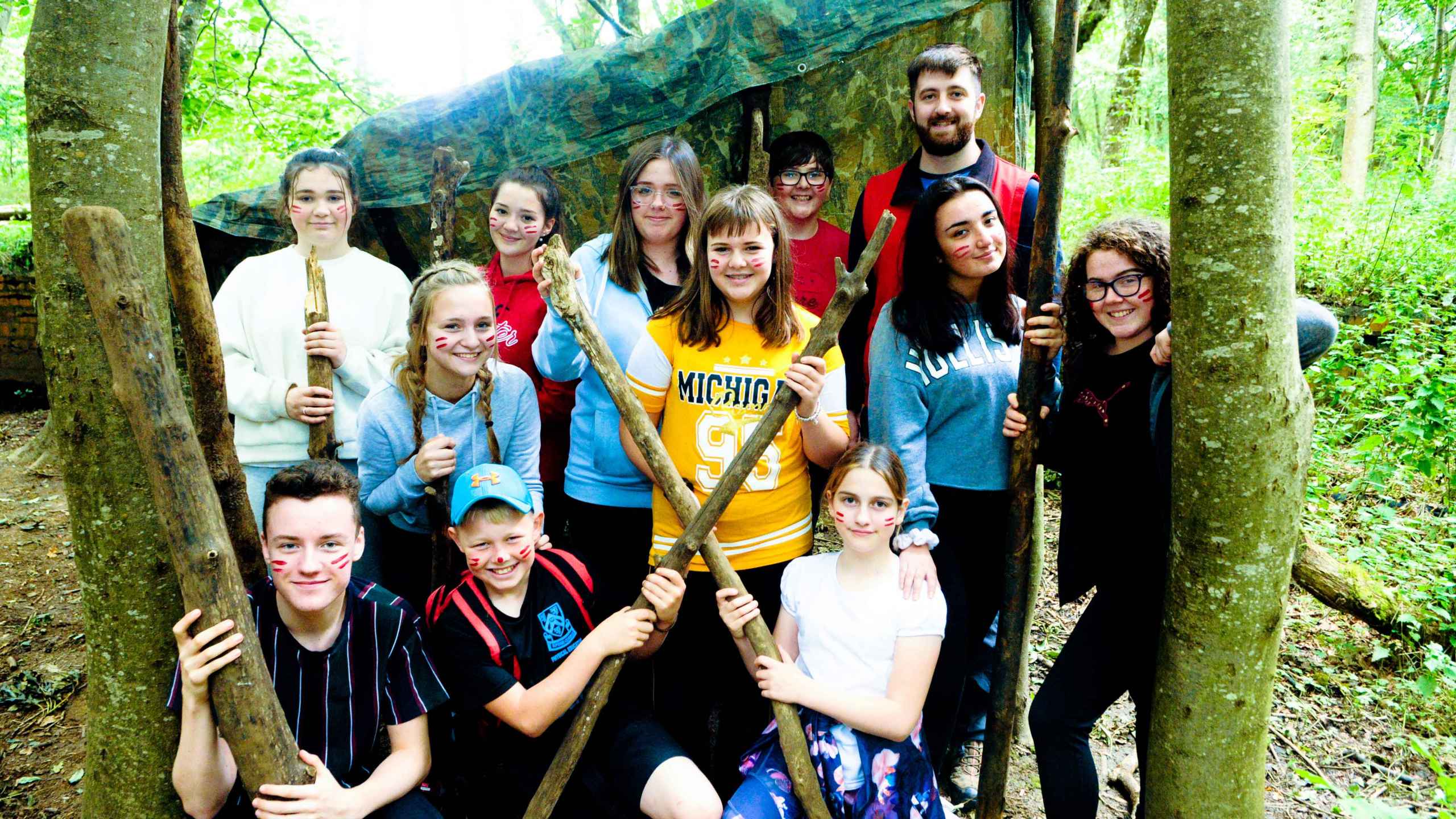 And the benefits of a stay at the Centre are not just limited to the younger generations, with corporate residential visits and away days also on offer for adult groups seeking to foster leadership skills among their staff. "For adults we set up a circuit of activities – including archery, climbing, building natural woodland shelters – that groups can do and they cycle around from one activity to the next and test themselves against each other," says Richard, before adding that the Centre always attracts excellent feedback among its visitors. "A lot of them focus on our surroundings and the natural beauty of the area – not to mention the fact that we are rather spoiled having the beauty of the Dumfries House estate as our office."
To find out more click here.
Words: Ben Olsen
Images: Iain Brown