News. Christmas at Dumfries House
Festive suppers and banquets, candlelit tours, rooms festooned with wreaths and garlands... The magic that descends upon Dumfries House once the festive season begins pervades every nook of the estate. It takes a team of 10 staff a week to put up all the decorations, and visitors are clearly enchanted by them as soon as they walk through the doors.
Meanwhile, Santa has taken up residence in his purpose-built Grotto beside the stables at weekends since the end of November, with mulled wine and mince pies making this a treat for children and adults alike. This year's special event is a festive supper, with a programme of Christmas music from students from the Scottish Royal Conservatoire on December 12.
We asked staff members what the yuletide period at Dumfries House means to them.
"How many mince pies have I made? I've lost count. The pastry recipe is very special though, it's my Gran's."
Jan Shaw, In-house Baker
"I love the Pink Dining Room at Christmas. The decorations seem to diffuse the soft light through the room and it becomes quite dazzling. In fact, it's magical."
Mary Bell, Head of Housekeeping
"I love seeing our guests' faces when they enter the House at Christmas. When the House is candlelit, it's pretty spectacular: it takes your breath away."
Sheila Gregory, Events Manager
"I often volunteer to lead a candlelit tour, just because it is so wonderful to see the House with the fires on and bathed in a soft light. It's a really beautiful part of life at Dumfries House."
Louise McClounie, Assistant to the Estate Manager
A view of the tree greets Christmas visitors to the House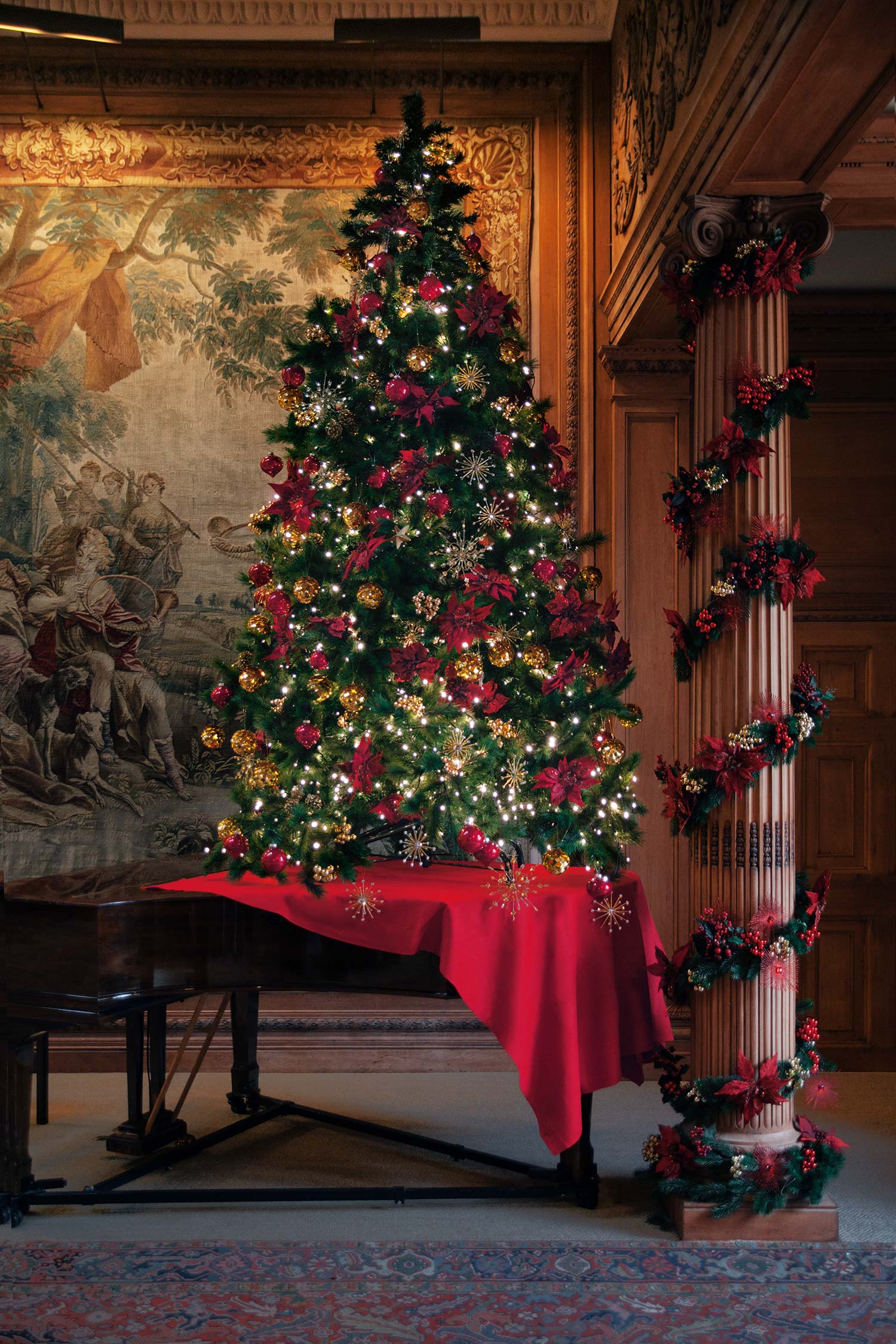 The piano in the Tapestry Room has its own tree
Jan's home-baked mince pies
The mantelpiece in the Entrance Hall is beautifully adorned
A timeless yule wreath
Even the busts get some festive flair
Finishing touches to the Dining Room tree
The fire is lit, illuminating the delicate display in the blue drawing room
Words Nick Scott
Photography Kimberley Grant